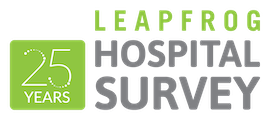 Welcome to the 2021 Leapfrog Hospital Survey login page.
Before beginning a Survey, review measure specifications, endnotes, and FAQs in the hard copy of the Survey here. 
Before beginning a CPOE Test, review preparation information here. 
Contact the Help Desk with any questions. 
Leapfrog will be performing unscheduled maintenance activities tomorrow, July 24, 2021. The Leapfrog Hospital Survey Online Tool and CPOE Evaluation Tool will be unavailable during the hours of 7:30 am EST until 8:30 am EST on July 24. You should not attempt to access the Online Survey Tool or the CPOE Evaluation Tool at any time during this time.