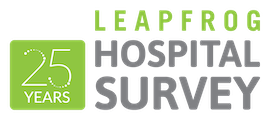 Welcome to the 2022 Leapfrog Hospital Survey login page.
Before beginning a Survey, review measure specifications, endnotes, and FAQs in the hard copy of the Survey here. 
Before beginning a CPOE Test, review information on preparing for the CPOE Tool here. 
 
The CPOE Evaluation Tool will be offline from
September 3-11
for platform updates. No Sample or Adult Inpatient Test can be taken during that time. More information
here
.

Contact the Help Desk with any questions.