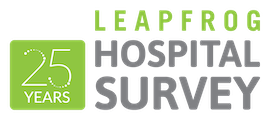 Welcome to the 2017 Leapfrog Hospital Survey login page.
Before you begin download the hard copy of the survey and review the Quick Start Guide.
Please contact the Help Desk if you have any additional questions.
Scheduled Maintenance: The Leapfrog Group website, including the online survey tool and CPOE Evaluation Tool, will be down for maintenance starting at 12:00 AM EDT September 9 through 12:00 PM EDT on September 10.