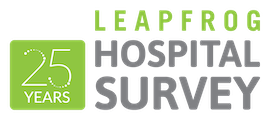 Welcome to the 2018 Leapfrog Hospital Survey login page.
Before you begin, download the hard copy of the Survey and review the Quick Start Guide.
Please contact the Help Desk if you have any additional questions.
The Help Desk is open Monday through Friday from 9am-5pm ET.
The Help Desk Holiday schedule is available here.